English Русский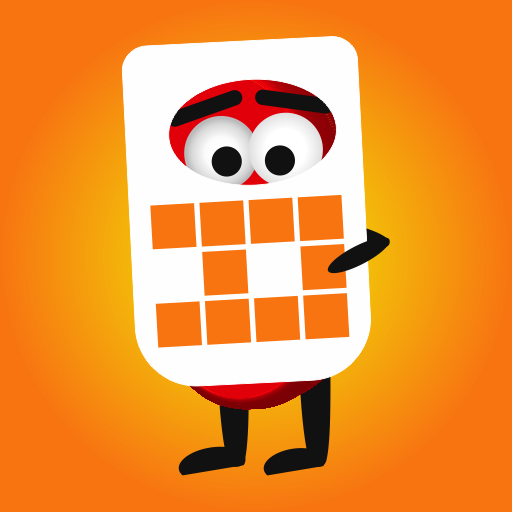 Hidden Letters: Crossword Puzzles is a brand-new game on the word games market with unusual mechanics of filling the crossword grid. Instead of the long-time familiar search for an answer to the definition, you have to restore the missing letters in order to form the required word and solve the crossword puzzle.
Download app in play.google
How to solve crosswords?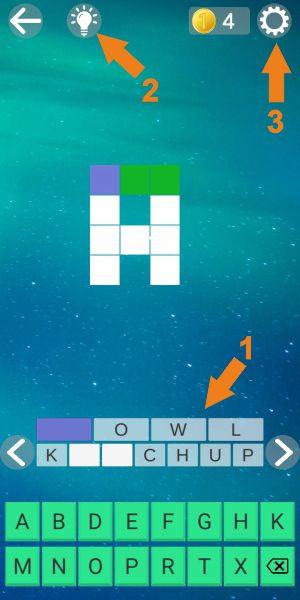 Clues are located in the definition area (1). Some of their letters are missing (white cells without transparency, the active cell is highlighted). You need to restore them in order to discover the clue and solve the crossword puzzle.
The example contains two clues, the first one is _O W L. The first word has two options: BOWL and HOWL. To find the right one you can use three types of clues by pressing the lamp button (2): "Open a letter", "Open a word" and "Delete mistakes". Also, you can start from guessing the second word, which is easy: KETCHUP. The choice is yours.
So we find out that the required highlighted word is "_ E T", and the answer for the first clue becomes obvious: BOWL. The required word (answer) is BET. Pay attention to the fact that the answer is not always obvious and may have different options.
You will need coins to unlock new crossword puzzles and get clues. 5 coins are given upon installing the game. If necessary, you replenish your balance by watching the advertisement or buying the required amount of coins.
To customize the game for personal preferences, click on the gear button (3). Change the settings you want: background color, turn on/off the sound…
Try out the brand-new game — "Hidden Letters: Crosswords"!. It is exciting, entertaining and educational!